Maadiran at a Glance
---
Maadiran Industries with more than 50 years of successful outstanding after-sales services and products supply, is one of the most reputable and successful companies in Iran.
We are proud to be a leading electronics & home appliances products producer in Iran market, which meets the needs of consumers all across the country & region.
6

Our brands

3

Factories

15

Global partners

400

Brand Shops
Maadiran's Stock Affairs
---
Maadiran Industries Company, with the symbol "MADIRA"  went public as one of Iran stock market's public companies in 2019. MADIRA was registered with number 11573 and industry code 722055 and is currently active in the second OTC market of Iran's Stock market.
Customer Care
Maadiran Club
In addition to focusing on product technology, Maadiran strives to provide the best possible after-sales service for its products.
The level of satisfaction in our customers is at the level of overseas standards, so that in this field it is comparable to prominent European and Japanese companies.
To know more about our services, or to get details, visit our services page and feel free to contact our service center representatives if any help needed.
If it matters to you, It matters to us.
Welcome to retails experience which is built around what matters to you. At the Maadiran Club, we provide you a host of everyday consumer solutions which are tailored to compliment your lifestyle needs.
Nationwide Support
Beyond our own service points, over 700 Maadiran certified after- sales service providers across the country, provide total coverage and outstanding service, before and after purchase.
Activity limits
More than 92,000 customers use Maadiran's after-sales service
Outstanding Engineers
More than 100 engineers and technicians skilled in repairing equipment and circuit boards are working in Maadiran services.
Number of spare parts
Over 300,000 servings are performed annually and 15,000,000 spare parts under 30,000 are distributed by Maadiran.
Key Benefits
Keeping pace with your evolving needs is a priority for us so we provide you with personalized retails experience that is faster, easier and more secure. Complimentary Lifestyle and a host of other tailored offers to help you get what you expect.
Features
Complimentary Touchpoints for the first year.

Complimentary installation services on your first purchase.

Refer a friend or family
Eligibility Criteria
To qualify for the Maadiran Club, you will need to maintain any of the following criterias:
A product purchase from any of Maadiran Brands in a year.

A total relationship balance of IRR 10,000,000 OR

A Refer which causes a purchase of minimum balance of IRR  10,000,000
Terms & Conditions
Click here to view the terms and conditions.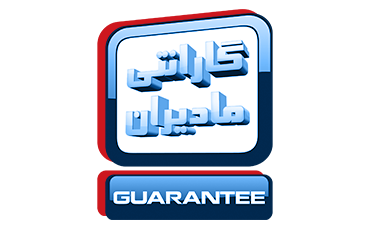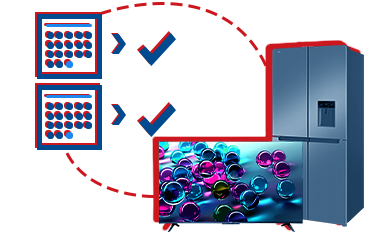 Maadiran Stories – The Corporate Blog of Maadiran
we have a lot of stories to tell. Enjoy discovering them for yourself!