The story of the beginning of the activity
Maadiran Group was founded in 1964 under the title of "Amiri Company and Partners" by Mr. Mahmoud Amiri. In 1994. Iran Office Machines Center with nearly 60 years of successful experience in providing quality electronic equipment and office machines, has become one of the most reputable and successful companies active in the field of IT, equipment and IT services in the country. Information technology equipments, video surveillance, industrial monitors and video walls, banking equipments and office machines are among the products of this huge collection.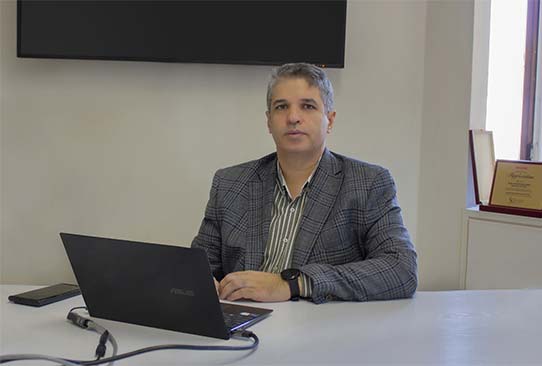 Mohammad Reza Kazemi
Mohammad Reza Kazemi is the President and board member of Iran Office Machines Center. His experience and expertise has helped maintain and improve the position of Iran's office machines center in the field of business. As a result of this tact, the name of Maadiran has remained as a symbol of trust and confidence in the Iranian market.
Our team
Maadiran Complex, having the largest and most equipped after-sales service center in the Middle East, using the services of more than 470 experienced engineers and technicians, and having 18 fast service branches in provincial centers and more than 380 official service representatives. And repairs throughout the country, so far has been able to become the largest supplier of office machines and electronic equipment in Iran.